JESUS IS NOT GOD... NOR IS HE SON OF GOD

JESUS CAME, TO SHOW GOD'S TRUTH... To Aid Mankind's Deliverance From This World.

JESUS WAS GOD'S PROPHET... Sent to The House of Israel, With a Universal Message

Jesus was sent as a Prophet to the Jews—he observed Jewish laws and traditions—he worshiped the Father Only.
JESUS IS NOT LORD, nor is he the Savior—and he never claimed to be; those sayings were falsely added to his Message.

Jesus announced a Messenger—called the Comforter—that would come after Jesus. That Messenger, or Messiah, would reinforce the Message of Jesus—since the Gospel of Jesus was, during the Messenger's time, so distorted. It is now again in present times, distorted. The Messenger possessed the Spirit of GOD and he presented a Universal Message.

JESUS WAS A MORTAL MAN... OCCUPIED BY CHRIST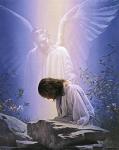 Jesus was completely Human. He depended on GOD, the FATHER, for all of his sustenance.

He depended on his Faith in GOD for his Salvation—just as we are commanded to do.

The Spirit of Christ came into the man, Jesus—in order to show God to the world. God is the Savior

Jesus never claimed to be God, or Son of God—In fact, he rebuked those who called him that.

---
JESUS DOES NOT WANT YOUR WORSHIP... THAT IS IDOL WORSHIP

Jesus abhors the worship of him.
The Worship Of Jesus Is: 'Anti-Christ'

Christ came to this world to save mankind by revealing man's purpose, by reiterating the Law of the prophets, and by reaffirming the worship of the One True God. Jesus, himself, does not wish to be worshiped – that is abomination.

Jesus said: "Cursed be everyone who shall insert into my sayings that I am the son of God." P. 266.

"Then Jesus, having lifted his hand in token of silence, said: 'Verily ye have erred greatly, O Israelites, in calling me, a man, your God. And I fear that God may for this give heavy plague upon the holy city, handing it over in servitude to strangers. O a thousand times accursed Satan, that hath moved you to this!'
"Jesus said again: 'I confess before heaven, and call to witness everything that dwelleth upon the earth, that I am a stranger to all that men have said of me, to wit, that I am more than man. For I am a man, born of a woman, subject to the judgment of God; that live here like as other men, subject to the common miseries. As God liveth, in whose presence my soul standeth, thou hast greatly sinned, O priest, in saying what thou hast said." P. 146.

Hear more of what Jesus had to say about his mission. This revealed Book contains more of Jesus' Message and of his spoken Words than any other documentary on Jesus, as he revealed most of the Scriptures in this Book. Jesus' words are supported by the words of the other true apostles and prophets of God, whose words are also recorded in this Book.


THE IMAGES AND SYMBOLS AROUND JESUS... ARE FALSE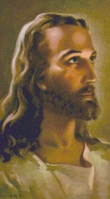 THIS IS NOT JESUS... The Information Revealed Here Sets Jesus' Record Straight

The Images That Depict Jesus as a European, or Caucasian man, are false—and of Medieval origin.
This is the same image that was used to portray the Greek god "Zeus" and the sun god—"Helios".

Not only has the Gospel of Jesus been contaminated and distorted...
But so has Images of Jesus been fabricated to resemble the Sumerian and Greek gods.

After The Dark Ages Ended...a revived and revised way of viewing Jesus began to be spread...
Not only was there a false Trinity, but the Church had begun to call Jesus: "GOD".

The Church Invented many more false concepts, and adopted many more Idols, surrounding Jesus.

---

THE TRUTH OF JESUS HAS SURVIVED... IN SPITE OF SATAN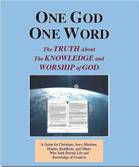 ---
CHRISTIANITY WAS HIJACKED... IT IS NOT LIKE IT BEGAN

The Words and the Image of Jesus have been contaminated...all of this is due to the instigation of Satan.
The Devil, who is Satan's father, is the guiding force behind all of Satan's actions--Satan is his archangel.

Paul was the greatest perpetrator of a false gospel about Jesus. Those who followed Jesus were called Nazarene—not Christian. Jesus did not start a new Church—nor is there any gentile inheritance for Christian believers.

Paul preached his own agenda--he never knew Jesus. This has lead to much contradiction about the True Gospel of Jesus. The practices of the Church, during the Dark Ages, further helped alienate Christianity from the Truth of GOD.

Jesus was of Hebrew origin—the Hebrews were a mixed people, with an African element—that depicted the true Jesus.
It was only after the Dark Ages ended that a revived and revised way of viewing Jesus began to be spread.

Jesus' Image has evolved from originally being depicted as a dark skinned, non-bearded individual—to being a light skinned individual, with European features. The later images of Jesus depict him as resembling the Greek and Roman gods.


THE ROMANS FIRST... STARTED CALLING JESUS "GOD"
Because of the Miracles that were wrought by GOD through the hands of Jesus, this practice of worshiping Jesus was started. It was first suggested to the Jews by the Roman soldiers, who worshiped any figure that demonstrated power.

Calling Jesus "God" and "Son of God", by the people of his day, is the "cup" referred to in Matthew 26:39-42 by Jesus. This is the torment that Jesus despised; but he knew that it was in God's Will—that it must come to past, as a part of God's Plan. Jesus knew that in the end, the Truth would be known about him, through God's Messenger—that Jesus was entirely mortal.


JESUS WAS BANNED IN ISRAEL... HE WAS NOT ACCEPTED

Jesus and his Gospel were banned in Israel, by the Roman government. Anyone who recognized Jesus as a Prophet, or who acknowledged his Gospel were punished or put to death. This is partially why he was not accepted by the Jews.

Another reason that Jesus was not accepted by the Jews is that he told them that he was not the Messiah.
He told the Jewish people that the Messiah would come after him...and that he will again reveal Jesus' Message.


THE CROSS IS SATAN'S BIG LIE... TO KEEP MAN IN DARKNESS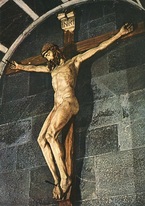 Jesus Was Not Crucified On The Cross...It Was Another Individual
There Was Not A Resurrection...That Was A Fabrication

Judas was the man on the wooden Cross—he was hanged for his betrayal of Jesus.
God made Judas to look like Jesus—the Angels: Gabriel, Michael, and Rafael took Jesus away.

Satan is the one behind the fabricated idea that Jesus died on a cross. But moreover, he is the one behind the false concept that Jesus died for the sins of mankind—this is to deceive man.

Jesus' Cross is the Word of GOD—we are commanded to take up his Cross—which is the TRUTH.


---
ERRORS ABOUT JESUS... ARE CLEARED UP

The Following Topics...And More, Are Clarified In This BOOK:
There was no crucifixion of Jesus—it was Judas on the cross. Man's sins are Not paid for.
There was no resurrection—the deity of the man, Jesus, is only a fabrication of the Devil and Satan.
Jesus was a mortal man—as any man. He selected for his companion: Mary M., who became the twelfth disciple.
Jesus' instructions, that he gave to his disciples concerning repentance and keeping the Law, apply to all.
Each man is Saved on his own merits—those who do good works go to Heaven; those who do bad go to Hell.
All Holidays are false, surrounding the birth and death of Jesus—he did not die, and his birth-date is unknown.
The SHROUD is false, as are all artifacts surrounding the false death of Jesus—including the Cross.
Jesus does not want you to worship him—that is abomination—he is God's servant and messenger.
Worship the Father Only. He Is the Savior—to whom we're all indebted, and to whom we all must return.