CREATION... IS BY INTELLIGENT DESIGN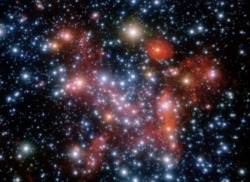 CREATION and SPACE are for God's pleasure. God directs the Universe and all aspects of its Operation and its functions. The Universe perpetually goes through a Cleansing and Replenishing process—called the Judgment.
GOD HAS PLACED A VEIL between man and the Heavens—Man's Space dreams are not possible. Heaven is physically locked to man. Man's physical make-up renders him incapable of communication in the other dimensions associated with Space. Our efforts spent on communicating with other planets or other entities in Space, are futile.
MAN WAS CREATED to Serve God—on earth only. God originally intended for man to abide in Paradise. Man is here on earth to again learn about God—in order to again receive his Salvation in Paradise. Man's Soul yearns for Paradise.

---
THE CREATION

Scientific evidence, proving that there is a God, is now so overwhelming that the scientists are now calling the Creation: "Intelligent Design", instead of a random occurrence or an evolutionary process. It is too organized.
Scientists are now even finding out that the Formation of the rocks and mountains was Instantaneous—Not Evolution!

God has Created many Worlds—the earth, and our Solar System, being only a small portion of a minute section in a small cluster of our Universe. Many people are speculating about the order of creation. Many are considered by others to be 'experts' on the subject, but none of them have come close to the Truth. Jesus addressed this situation, which also existed in Jesus' time.

Jesus said:
"I desire that you know that all men born on earth from the foundation of the world until now are dust. Inquiring about God, who he is, and what he is like, they have not found him. Now the wisest among them have speculated on the basis of the ordering of the world and its movement. But their speculation has not reached the truth. For the ordering is said to be directed in three ways by all the philosophers, and hence they do not agree. For some of them say of the world that it is directed by itself. Some, that it is providence that directs it. Some, that it is fate. Now, it is none of these. Again, of the three opinions that I have just described, none is close to the truth, and they are from man. But I, who came from the boundless Light, I am here. For I am he who knows it (the Light), so that I might speak to you concerning the precise nature of the truth. For whatever is from itself is a polluted life since it makes itself. And providence has no wisdom in it. And the inevitable does not discern. – p75.

JESUS EXPLAINS THE ORDER AND PURPOSE OF CREATION

The Order and the details of Creation have been explained by Jesus—all of which have been captured in the Book that God has allowed this Ministry to prepare. Unbelievers are seeking salvation in things seen, rather than in things unseen (where real salvation is). God has given us the means to rationalize and to make our own choices, with the ability to build and to modify our surroundings. But these abilities are intended to be used in serving God, not to extol ourselves, or to try to become like God. To do such, we become like Satan (puffed up with pride), and that is a grievous error.

Pride keeps us from understanding God and Creation. We should not worship the works of our hands, nor anything or anyone that was created (including Jesus). We should worship God only—in Faith. We should seek Him in Spirit only, because God is Spirit. All physical things are for our temporal use on earth, as this earth is the place of abode, given to man for a short time.

MAN'S PURPOSE is not to explore the Universe—nor is he physically capable. Expeditions by man, to travel beyond this temporal home for man, are shunned and success will never be achieved, as the physical restrictions of matter due to time, distance, speeds, etc., do not permit. Not to mention the fact that God has set up a veil between the upper and the lower heavens (earth being in the lower), as a barrier to keep everything not permitted out of the upper heavens.

Man's Purpose is to learn God's Knowledge, so he can escape his bondage to the world—and can achieve God's Salvation.


THE TRUTH ABOUT CREATION IS REVEALED

---
MAN'S CREATION and PURPOSE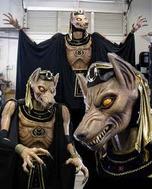 Man was created by multiple creators, from the elements of the earth— in the image of his creators. Man's creators themselves are creations of the Holy Spirit in conjunction with the gods that were present on earth. Man was originally created to till the land and to serve the lesser gods--man was created to work. – pp204-206.

There is a 'god of this world', just as all worlds that were created by the Holy Spirit have a first created being (Monad) for each world--that being in-turn becomes the overseer, or god, of his particular world. This god of this world has his own spiritual creations (angels) that serve him. He tries also to get man to serve him, in lieu of serving the True God--The Father.

See how the Father, who is in Heaven, has intervened on man's behalf, and has given man a chance to escape this deception. It is this Father that we are to serve—and Him only.

---

JESUS REVEALS MAN'S PURPOSE

Man is bestial and man was placed on this earth to be shown the nature of his imperfection, in order that he might receive the Essence from the Great Light. This Essence is the Knowledge or Word of God, coupled with God's Grace. This Knowledge is what saves man. – p.108.

Man was created with a defect, from the beginning. In the Image of his multiple co-creators was man made.
Man has received all of the negative desires from his creators—which makes man's actions abominable unto God.

Christ came to save mankind by revealing man's purpose, by reiterating God's Law given to the prophets, and by reaffirming the worship of the One True God. Jesus, himself, does not wish to be worshiped – that is abomination. Hear for yourself what Jesus had to say about his mission. This Book contains more of Jesus' Message and of his spoken Words than any other documentary on Jesus, as he revealed most of the Scriptures in this Book. Jesus' words are supported by the words of the other true apostles and prophets of God, whose words are also recorded in this Book.

GOD HAS A COVENANT WITH MAN
GOD promised not to destroy the earth again with a Flood—but He did not promise to never destroy it again.
As a Sign of this promise, or covenant, GOD showed Noah the Rainbow, as a symbol.

GOD has a Covenant with Abraham's seed
He promised Abraham that He would bless his seed and multiply them—He would make them a blessing to the earth.

GOD has a General Covenant with Man
He promised that He would bless those who honor Him—and those that follow His Commandments.

GOD has provided His Sanctuary in the midst of Jerusalem (Dome of the Rock), as a symbol of His Covenant with the Jewish people and with other true believers of GOD—who follow Abraham, and who worship GOD as One GOD.


GOD IS CALLING MAN INTO HIS KINGDOM

Stan tries to hinder man from obtaining the Kingdom of God. God's Kingdom is not on earth—It Is In Heaven
Satan tries to persuade man to follow the ways of the world by enticing him with money and worldly objects.

God wants our Faith in Him—and He wants our actions and our desires to be in accordance with His Righteousness.
He wants us to Trust In Him--NOT IN MONEY. And he wants us to be compassionate for our fellowman.


THE DEVIL and SATAN... TRY TO DESTROY MAN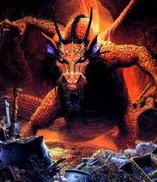 THE DEVIL is the god of this world. He is a god of wrath and vengeance.
He also is given dominion over Hell—his domain after his expel from Heaven.
He has vowed to distract as many souls as he can from serving the true GOD.
His goal is to fill Hell with as many souls as he can at the time of Judgment.

SATAN is the archangel of this god. Satan was also expelled from Heaven.
Satan is given dominion over world influence. He contaminates God's Truth.
Satan tries to lure as many souls as he can into sin against GOD.
He knows that his time of dominion is almost up. He uses false religious practice.

---

THE HEREAFTER
Heaven and Hell
There are three possible destinations for the Souls of mankind (also for spirit beings) when life departs the body. Those three possible destinations are: Heaven, Hell, or the New Earth.

Brief description of those three destinations are described here. More about how these three destinations for the Souls (and Bodies) of mankind are achieved, is revealed in chapter 4: THE TRUE WORSHIP OF GOD, under the heading: METHODS. – p.292.

DEATH IS AN ESCAPE
For the Righteous
Everyone visits Hell upon Death. The righteous suffer fear only, and they are released—but the wicked suffer punishment, and they do not leave. – p.301.
DESTRUCTION IS IMMINENT

With Creation comes imminent destruction—it is a part of God's Order of Things. This earth and all in it must be relinquished after a while, and permanent homes will be given to man, based on his conduct while on earth. He will either go to Heaven or to Hell. This Act from God (The Judgment) is the only way that man can go beyond the veil and into Heaven. – pp75-91.

Be Prepared

We in North America should be especially aware of the Signs of God.
Truth in the Prophecies are being uncovered, constantly, by scientists—truths that support the destructive and the replenishing Cycles of Creation. We are sitting on top of the most destructive, and one of the most active forces on earth.

Scientists and geologists have been noticing for some years that the bottom elevation of the Grand Canyon in the state of Arizona, in the United States, has been rising. What they have discovered is that this canyon is sitting on the top of a 'super-volcano'. A super-volcano, unlike the other volcanoes that we often see and hear about, sits on a magma table that is much more vast and it is containing much more pressure than we could possibly imagine. Through their research (rock sampling, etc.), they have determined that super-volcanoes have erupted upon the earth a numerous amount of times, and in various locations. This location at the Grand Canyon has been one of those times in the past. With these eruptions comes not just lava spewing out of the top of the volcano's opening, but a tremendous amount of superheated gases and magma; so great that it spews into space, getting into the earth's atmosphere, effecting (even killing) all life on earth. The effects of these eruptions form mountains, as in the case of the Rocky Mountains and other mountains of the earth. The findings of these scientists and geologists indicate that such eruptions have occurred about every 700 thousand years in the past. Their findings also indicate that the last and the next such eruption will be at this site in the Grand Canyon, they just don't know when. But based on previous time frames, the time of the next such eruption could be any time now. – p.98.

One Scripture indicating that this type of volcanic action will be instrumental in the destruction of America is:
"Thou hast defiled thy sanctuaries by the multitude of thine iniquities, by the iniquity of thy traffic; therefore will I bring forth a fire from the midst of thee, it shall devour thee, and I will bring thee to ashes upon the earth in the sight of all them that behold thee."– Ezek. 28:18.

We have been given many warnings from God in our country and in other areas of the world of the forces and the devastation that is available from God. Many of these so-called 'natural disasters' seem to be selective in the paths or areas that they cover— not only that, but there also seems to be a selection process in the events of individuals who are caught in many of these natural occurrences. For instance the record breaking number of earthquakes and magnitudes of the forest fires that we have had in America on one hand, versus, the record breaking tornadoes and hurricanes, accompanied with hail that we have had in recent years, along with the mass power outages, are only samples of the power and the fierceness of the Wrath of God. People who have survived these disasters have purposely been given another chance to listen to God, to repent, and to follow God's ways.

The Time to demonstrate our Faith in God is upon us—Our Faith will be tried...very soon!