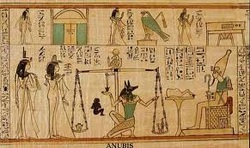 OUR CREATION and OUR UNIVERSE are so closely related that Scientific Evidence is now proving that There Is a Creator. The Evidence is now so overwhelming that the scientists are now calling the Creation: "Intelligent Design", ... not a random occurrence or an evolutionary process.

INTELLIGENT DESIGN KNOWLEDGE, or CREATION BY GOD, is supported and revealed in Ancient Scripts. This Knowledge is also supported in information from Apostles and Prophets of GOD. It is in this Area of CREATION and GOD KNOWLEDGE that Cultures and Religions of the World Differ; but the Same Creation Events Pertain to All.

---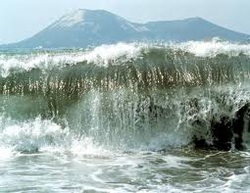 CREATION and EARTHLY LIFE ... were Spoken Into Being By The Spirit. The Source of The Spirit is The Great Light—From Whence All of Creation Emanates. Secondary Spiritual Beings were the first to occupy earth... Through Their Creative Abilities, Man was Formed.

The ORDER and DETAILS of CREATION have been explained by Jesus and the Prophets—all of which have been captured in the featured Guide Book.

The BIBLE IS NOT COMPLETE on Creation... nor are the other Holy Books.
Nor, are they Complete on Man's Purpose, on His Destiny, or on His Chances for Salvation—Upon His Death... But the Prophesied Guide Book Contains All of this Information. Credible ancient Sources; along with other known Sources, have been utilized.

---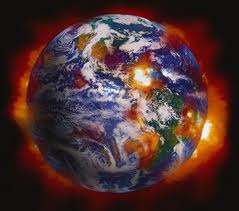 EARTH IS NOT OUR HOME, ... It Is Only Our Temporary Abode—for the purpose of acquiring Creation and Salvation Knowledge.

WE WERE CREATED TO SERVE GOD, in Paradise. It was only Through Deception that Man was kicked out of Paradise. It Is Also Through Deception that men Believe that we should Strive for Earthly Pleasures and Wealth... These Things Are Destructive to Man.

WITH CREATION COMES IMMINENT DESTRUCTION —it is a part of God's Order of Things. This earth and all in it must be relinquished after a while; and permanent homes will be given to man, based on his conduct while on earth. He will either go to Heaven or to Hell. This Act from God (The Judgment) is the only way that man can go beyond the veil of Space and enter into Heaven. – pp75-91 of Guide Book.

---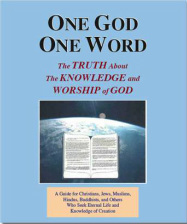 This Book shares the true Knowledge of God
. It gives the facts of Creation, beginning with the revealing of God Himself, through the revealing of the spirit beings, to the creation of man. It reveals the true methods of worshiping God in this life, as well as revealing the coming Judgments of God on the heavens and on the earth. It also reveals the details of the Hereafter, including Heaven and hell; while stressing Oneness of God and Oneness of religion among all people, just as God revealed it to His servants throughout the ages.
For Book Contents, Select This Link:
CONTENTS
Select Book Image
For Purchasing
Discounted Copies
of the Guide Book from This Ministry:
ONE GOD ONE WORD.
---